The Nelson-Dixon-Wallace-Takuya Conjectures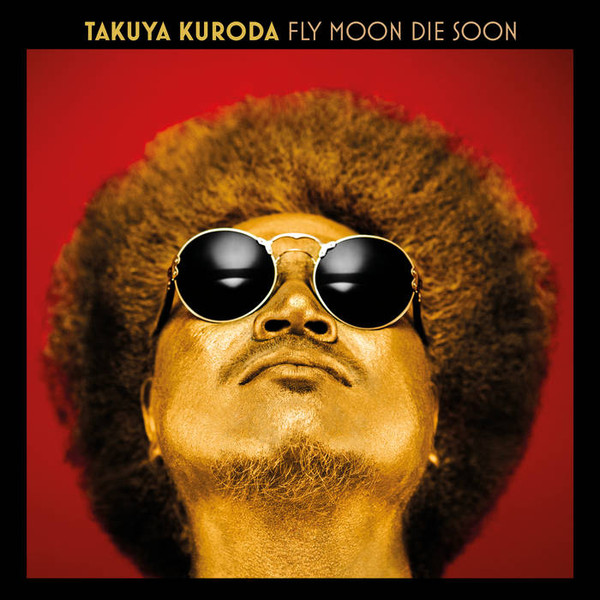 A while back I came across Takuya Kuroda's Fly Moon Die Soon (FMDS) album cover and was terribly confused as my first impression was that this was a picture of Moodymann (Kenny Dixon Jr). The fro, the portrait pose, and most distinctly the circular glasses all screamed Moodymann. The confusion changed to realization that this was an homage to Moodymann! For any readers lost on the resemblance, a quick google images search of Moodymann is left as exercise to the reader.
If the likeness wasn't striking enough for you, fret not - Takuya has you covered there! One track on the album is titled Moody.
This by itself did not sit well with me because it felt like there was more to this image than just the Moodymann pose. It took me several months to put two and two together and I am now happy to present what I call the Nelson-Dixon-Wallace-Takuya Conjectures.
Conjecture 1
Conjecture 1: Fly Moon Die Soon album cover is inspired by Moodymann and "King of New York", the last photo of Notorious B.I.G. (Christopher Wallace) taken by Barron Claiborne before his death.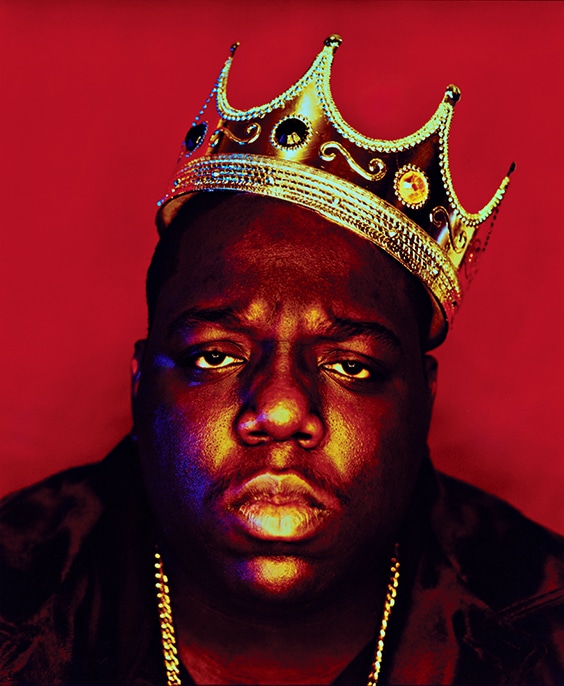 Look at the color profile of Biggie Smalls in this photo! The red background and golden lighting in this photo seems to be the inspiration and callback that FMDS references. The golden lit face of Takuya in FMDS resembles that of Biggie Smalls here.
I also like how in FMDS, Takuya's hair is golden whereas Biggie wears a golden crown. Takuya's fro is his crown and I love that connection.
While I don't know for sure, I feel that Conjecture 1 is likely true.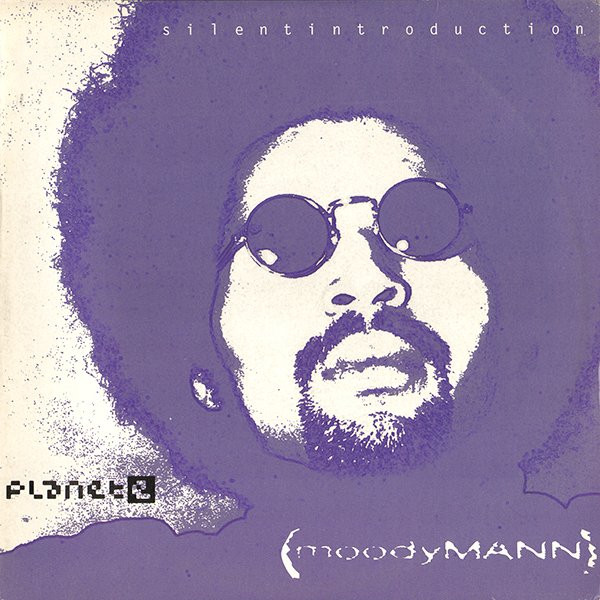 The other aspect of the FMDS cover is the pose, fro, and glasses. It feels very unmistakable to Moodymann and I think Moodymann's first album, silentintroduction, is the archetypal origin of Moodymann's "pose".
Conjecture 2
Conjecture 2: Moodymann's silientintroduction album cover is (1) colored purple to reference Prince (Prince Rogers Nelson), and (2) the sunglasses in silentintroduction are a callback to the glasses used for the portrait shot of the 7" vinyl release of "When Doves Cry".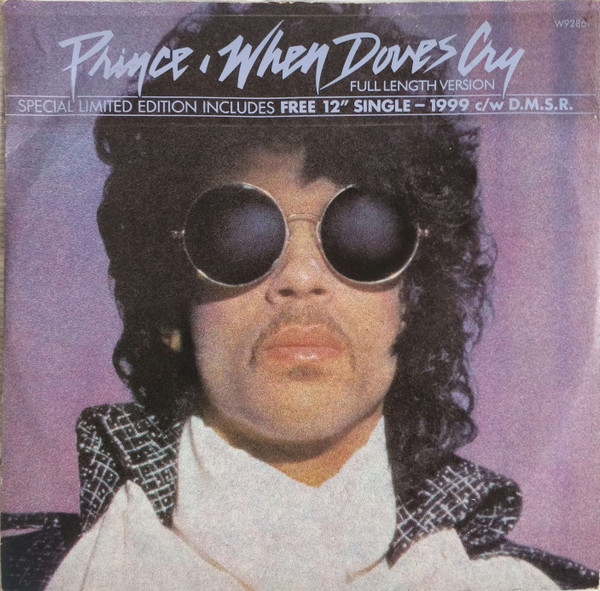 Moodymann is quite possibly Prince's biggest fan. He has an entire house dedicated to Prince. Even the facial hair shown in the album portrait, I think, is a reference to Prince's "When Doves Cry" album cover.
I feel like Conjecture 2 is probably true.
Conjecture 3
Conjecture 3: Prince's fro in Art Official Age, Hit n Run Phase One, and Hit n Run Phase Two are references to Moodymann
These albums were some of Prince's last. Art Official Age was released in 2014; the Hit n Run albums were released in 2015. I think the glasses and facial hair are definite call backs to "When Doves Cry".
Alright, this conjecture is a bit of a stretch. Let me make a modest attempt to tie this together. Why would Prince refer to Moodymann if there is a clear connection to "When Doves Cry"?
It wouldn't be the first time that Prince referenced someone imitating himself. In 2013 Prince released a single "Breakfast Can Wait" using a picture of Dave Chappelle as Prince from one of the Chappelle Show skits. Prince may very well have been in an artistic phase where he appreciated life imitating his artform. And so Prince may have been drawn to others imitating himself. It can be thought of as life imitating art(ist formerly known as Prince).
I will leave you with this final image to present the case for this conjecture from this GQ article where Moodymann points to Art Official Age artwork. And I feel that this picture captures "life (moody) imitating art imitating life".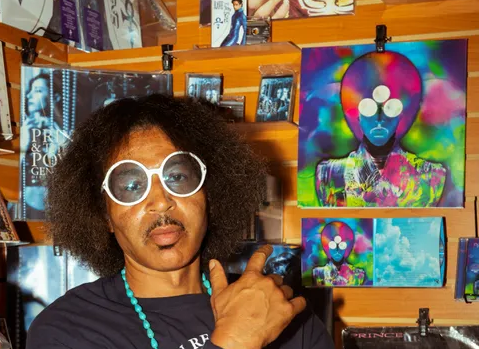 References
Discogs: