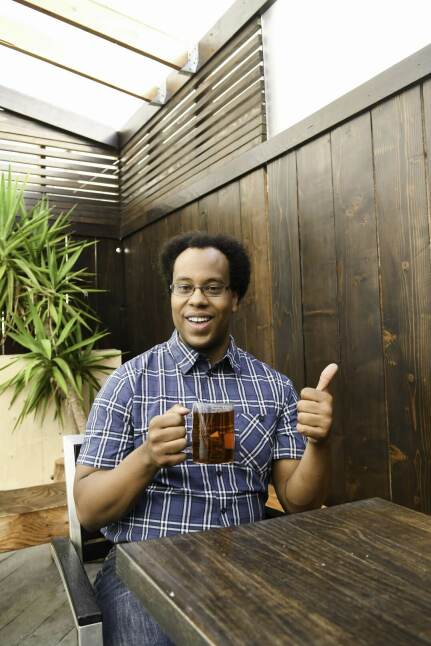 Values
Communication: I want to have dialogue with others, understanding context and perspectives, listening, and making a space where vulnerability is okay is important in a company culture and for myself to exhibit with others.
Mentorship: One to one mentorship of folks looking to get into engineering or infosec is something I enjoy working on. I see mentorship as a way to help others and provide a direct social good.
Challenge: A good engineering problem is something I thrive on. This is something I enjoy whether it be conception, implementation, and or operational reliability.
Passion: I want to work at a company where my co-workers and I have esprit de corps and have passion to build a product that serves our customers.
Personality
Reflecting: I often times think about one topic for extensive periods of time. An easy way to spot if I'm reflecting is when I mention a conversation topic from 5 minutes ago (or 5 days ago) when the conversation has progressed elsewhere. Here are some things I might reflect upon:

A problem, challenge, or conjecture, e.g. "Clinton's Delaunay Conjecture: Robert Delaunay and Boris Delaunay are related."
Reflect on a conversation topic, e.g. "Roman columns or Greek pillars? Discuss."
Ideals, dreams, and counterexamples, e.g. "One day x = y/z; will be constant time."
Areas for Development
Silo vs. Delegation: When stressed, I may look inward and not ask for help. A cue for that may be stalled work.
Defensive Behavior: Something I am working on with myself. I will get better with this.
Building Context: Asking questions that strike at the heart of the issue. Sometimes I don't know what questions to ask to get a better understanding of context.
I should add...: I am notorious for over complicating designs. If I show you something that looks complicated, just call that out.
Art Based Research: I hope to learn more about art based research and incorporate this into my professional development. I may even create a series of blogs on this.
Ask Me About
Linear programming, optimization, and math
Cryptography (I really enjoy the maths usually found in hashing, and block ciphers)
GPS
Software bugs and bug hunting: CVEs, fuzzing, symbolic execution, and reverse engineering tools
Ice hockey, power lifting, and hiking
Or checkout my blog!
How to contact me
Twitter
Email

Go to rot13.com, paste this string: pyvagba.objra -@- tznvy.pbz -> you'll get my email address.
Shoot me an email with subject containing the phrase Blog Email.